It's easy to get lost in a crowd – to feel lonely even though you may be surrounded by worshippers on a given Sunday. That's why the Lighthouse has small groups. We want everyone to have the opportunity to be known and cared for and to find his or her niche in ministry. People grow faster spiritually in a caring, interactive group where they can feel free to ask their real questions and sense the support of the group.
Our small groups usually begin in January and September, ranging in length from a few weeks to a few months. Several groups run at the same time on different nights of the week. The themes vary greatly, and each session can spark a new interest or chance for growth and fellowship. Most are open to new people all the time, so don't hesitate to find out what groups are happening now.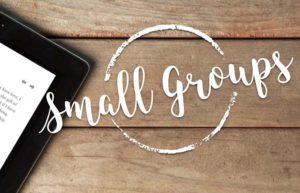 Fall small groups are beginning the week of September 18th and its a great time to find one to become a part of. During these times, life may be keeping us feeling more separated and alone. Connecting in a small group may be just what you need. Detailed descriptions will be below by the end of August.