The Lighthouse Children's Ministry is a body of believers, centered around training young children in righteousness. Through prayer, worship, fellowship, discipleship, evangelism, and biblical teaching we seek to raise a generation that loves and lives to serve our Lord Jesus Christ. We have many opportunities for children to learn about God, worship, interact with other children, and use their creativity. The Lighthouse values the next generation and works hard to provide a safe, engaging environment to grow in Christ. Some of the regular classes and events include: Sunday morning Kids Church – first through fifth grade, a time of worship, games, and teaching during adult worship time Sunday morning Children's classes – Nursery through Kindergarten, a time of stories, games, craft, and music during adult worship time Kids' Sunday – first Sunday of every month children join their families for worship and puppet show in main sanctuary Vacation Bible School – third week of July Harvest Fair – October 31 Skits and Musicals at various times of year Fun events like movie nights and parties
BIBLE WARRIOR Club
–
This will be a march through the Bible with age appropriate curriculum built to include all children and their learning styles in a fun-loving environment.

There will be art, games, skits, worship and learning the word of God.
Bible Warriors will

resume meeting in January 2021
Will meet Wednesdays – 6:45 – 8pm.
Click HERE for more details about Bible Warrior Club!
Vacation Bible School – August 2- 5, 2021
Bethany Vineyards, Ridgefield, WA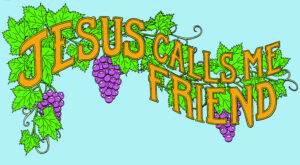 CLICK HERE for Registration Packets – Print, complete and return by July 25th.
Questions? Please contact the Church office at 360-254-5109